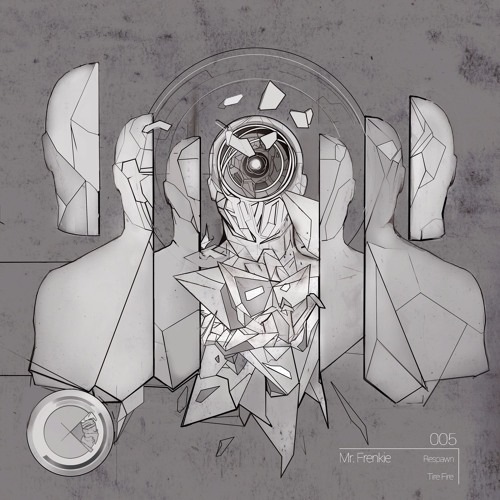 From time to time a piece of music comes along that reminds you why you got into D&B in the first place, and here at Dojo HQ the new single from Mr. Frenkie hits that spot in a big way. Bringing together crispy modern production techniques with the influence of early neuro, the two tracks on show here are absolutely dripping with that funk that's often absent from the hyper-clinical sounds of 2017.
Respawn kicks things off with a rolling break layered over a fantastic array of stabs, squelches and growls that bring to mind early Black Sun Empire; high octane licks with a hint of trance in the atmospheres and plenty of low end sizzle. Over on the flip Tire Fire drops a classic 2-step beat with some cheeky amen switches and a snarling reese line straight out of the Dom & Roland playbook. Distorted hits and tons of cymbal action complete another effective homage to a classic sound.
While the tracks here certainly have one foot in the past, the production is razor sharp and the vibes are strong. Fuck the future; take us back to 2004 and bring on more of these beats! Check out the clips below and hit up Beatport to grab this one right now, or Bandcamp for the vinyl; full digital release follows from March 6th.