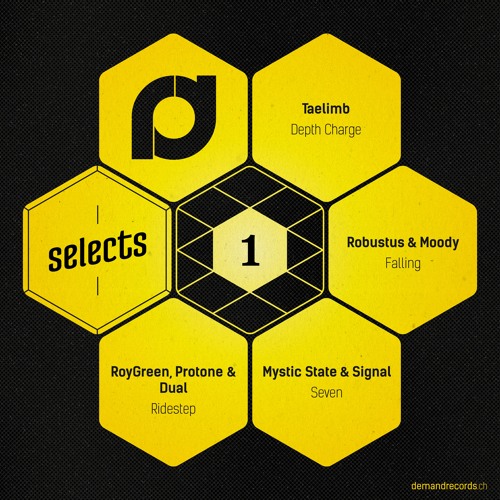 Following a quiet few months, Swiss label Demand Records are back with the first volume of a new EP series entitled Demand Selects. The series aims to showcase new talent and Demand veterans alike, and judging by this debut instalment we're due for some sonic treats over the coming year!
Taelimb kicks things off with the stripped back, ominous halfstep vibes of Depth Charge, while Bulgarian producers Robustus & Moody switch gears with an understated liquid roller on Falling. Bristol's Mystic State team up with Dutch wunderkind and Critical signing Signal for the driving, atmospheric delights of Seven, and last but not least Austria's RoyGreen & Protone team up with Dual for the crisp and playful Ridestep.
Tons to enjoy here with producers from all over Europe stepping up to represent the Demand sound. Check out the clips below and hit up Beatport to grab a copy right now.