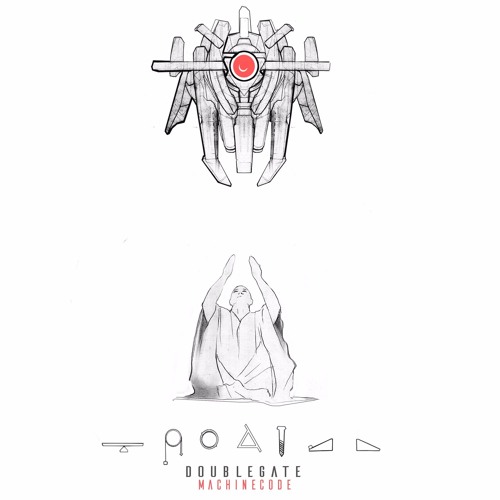 Australian artist Lockjaw joins forces with Dean Rodell and Machine Code for the latest release on his Locked Concept imprint, with surprising results; given that all the artists concerned are primarily known for finely tuned dancefloor neurofunk at the dark end of the spectrum, this EP marks quite a stylistic departure.
Machinecode solo cut DoubleGate serves up a tidy slice of deep, rolling tech, easing off the bassline distortion in favour of progressive pads and warm sub, but the further two tracks are where the EP really gets interesting.
The intro to Array positively shimmers as synth arpeggios wash through the mix, eventually breaking into a driving but understated beat which serves as a perfect backbone to the melodic arsenal. Creeping into the second half of the tune the influence of 80s-style synth jams make their presence felt, adding to the trance-esque euphoria of the composition.
Last but by no means least, Phenotype closes the EP with an expansive and melancholic piece rolling together glitch and even elements of post-rock into a glorious halftime composition reminiscent of the work of 65daysofstatic. The piano and guitar work here is simply sublime, and it's fantastic to hear artists primarily known for blunter and more abrasive material airing their soft side so emphatically.
Check out the clips below and look out for LCKD008 dropping March 26th.