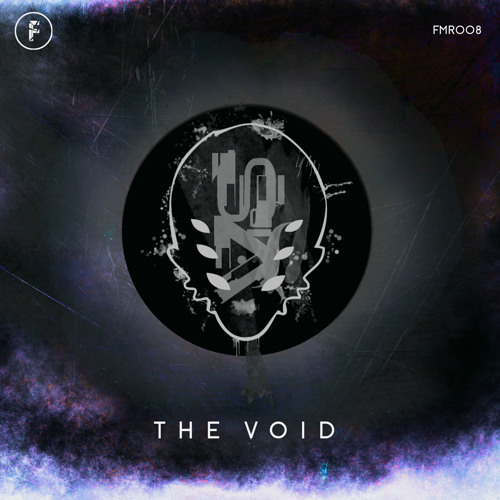 Fragmented have rapidly secured a place as one of our favourite labels here at Dojo HQ through their varied A&R, attention to detail and knack for signing forward-thinking beats from promising new producers. With their eighth release just around the corner, we grabbed label boss Dyrekt for a chat, plus we've got the premiere of brand new track Corrugation from Screamarts forthcoming EP The Void…
DNB Dojo: Ez Sam, thanks for chatting! Where are you today and what are you up to?
Dyrekt: Hey Henry, thanks for having me on! I've just been sorting out some new tracks to add to my collection ready for some upcoming sets, there's so much good Drum & Bass getting released at the minute!
DD: Tell us a bit about your background musically. When did you get into D&B?
D: I played the guitar quite religiously from around the age of 12, learning all my favourite tunes (mainly heavy rock and metal material) and playing in various different little bands while growing up. It wasn't actually until I hit about 17 or so that I really got into drum & bass, listening to the likes of Netsky and the liquicity / Hospital camp. So naturally I ended up going to a Hospitality night, where I saw Dimension drop some serious heat for an hour, and I'm so glad I did because since that moment my decent into the heavier and darker drum & bass began.
DD: You set up Fragmented just under a year ago. With so many labels around, why did you want to set up a new digital imprint? What sets Fragmented apart from the rest of the scene?
D: I did yes, and it's been the best decision I've ever made! I have always wanted to start my own label ever since I got into music, however really I didn't have the opportunity up until this point for numerous reasons, but as soon as I felt I could do it, and do it properly I was eager to jump in. Our aim is to really get into the events scene as much as we possibly can, which we hope to get all our artists involved with so that people all over the country can come find us and have a listen to the artists who release with us. Creating a nice family of like-minded individuals is the goal!
DD: So your latest release comes from Austrian producer Screamarts who first appeared on your Fragments Vol 2 EP. How did you first link up with Screamarts, and how did the EP release come together?
D: I first got in contact with him back in January about doing some bits on the label, I think I had heard his stuff through Manta, and thought it would be silly not to get in contact. So the EP release came from him sending over I think it was Mezmerize to get some feedback (which is my favourite track on there) and from there I was always interested in releasing the tunes so after he sent over a couple more we pulled together this three track release with a bonus free one which we will have more info on in good time…
DD: Your roster already spans a fair bit of geography with midlands producers like Scartip sitting alongside producers based across Europe. How many of these connections are personal vs. online? Have you managed to meet many of your artists in the flesh?
D: So I'd say quite a few of the connections began online, obviously a few I knew beforehand, but a lot of them have now become good friends, as I said before the idea is to create a family of like-minded individuals. A label is a business at the core of it but it's so much more than that. We've managed to meet a good few of the artists from doing a couple of events here and there, and the plan is to meet many more (hopefully everyone) at future events we are involved with.
DD: Tell us a bit about how you go about signing tunes. Is there a "Fragmented" sound you're looking for when you listen to demos?
D: I've actually enrolled the help of two of my closest mates (and massive DnB heads of course) to help out with the running of the label, and of course this involves listening to the demos with me. We like to have meetings to discuss the demos we have received in depth before making a decision so it's quite a rigorous process they go through! In terms of a Fragmented 'sound', the production has to be on point of course, if the song doesn't sound good then we just can't accept it. There has to be a dark quality to it as that is what we're about. A surprise is always really nice every now and then, something that makes the Noisia boys make weird noises on their radio show if you've heard their rendition of Eastern Edge! But of course the number one thing is that we are all feeling the vibe of it, simply put we just won't release music we don't actually like ourselves.
DD: What are your other plans for the label going into the end of the year, 2018 and beyond?
D: As I've been mentioning in passing throughout, our main goal for 2018 is getting events going around the country with as many of our artists as possible. We have some in the making already with even more on the cards, we can't wait to announce them all and see some friendly faces in the dance! Other than that of course we have a couple more EPs being prepared and a big various artists release on it's way for the first birthday.
DD: Last up, top 3 tunes in your record bag right now?
D: Now that's a tough quesiton, so much good music, but I'd have to say:
QZB – Apollo. That vocal combined with that tech vibe, wow.
Technimatic – Bristol (Break Remix). What a weapon!
Whiney – Flashlight. Contender for my tune of the year, can't get enough of this one…
---
Watch out for Screamarts new EP dropping at the end of September…meanwhile check out the premiere of Corrugation below. Punchy neurofunk riddims all the way on this one!