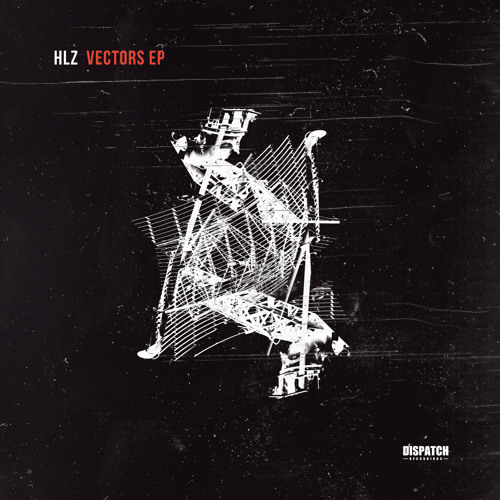 HLZ drops a new EP on Dispatch this month and it features some of the best sharp-edged rollers we've heard so far this year. The tracks here are all about bringing the funk back into D&B while retaining some darkness, and it definitely draws on some classic inspirations while retaining a modern tone.
Title track Vectors channels the golden era of early 2000s neurofunk with a fast moving bassline – think early Full Force releases from the likes of Chook with the production standards of 2018. Abracatabla meanwhile immediately recalls classic Special Forces tunes like Sidewinder with it's driving use of staccato hits that form both melody and rhythm. Clusters meanwhile sounds like a love letter to classic V Recordings sub-rollers, and digital bonus Black Lodge brings to mind the classic Virus Recordings sound with it's clattering drums and bass modulations.
Don't let the influences dissuade you though; this is definitely homage rather than pastiche, and it's all filtered skilfully through HLZ's inimitable style to make something individual, with one eye on the past and the other on the future. The Vectors EP is out now – hit up the Dispatch Bandcamp to grab it now on vinyl or digital direct from the source.