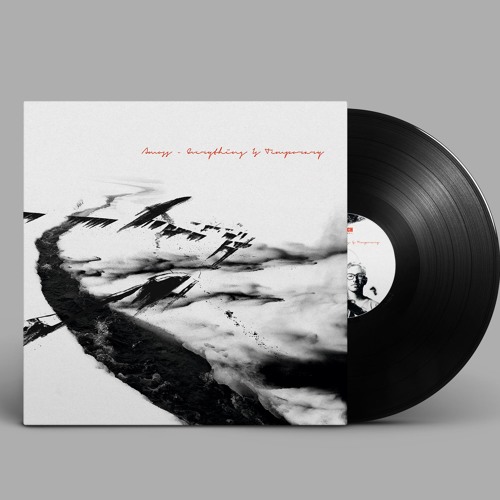 Amoss are a duo we've been following here at DNB Dojo for many years now; from their early releases for the likes of Horizons Music through their work for Renegade Hardware, Diffrent, and of course Dispatch, the pair have carved a well earned reputation for crisp tech-edged beats with both depth and heft. It's obvious both from their music and their Cranium Sessions podcasts that they know their D&B history, though it's worth noting that they're informed by it rather than shackled to it.
So then to their debut album Everything Is Temporary. Which of the many flavours of D&B long player would it be? Some artists use an album as an opportunity to showcase their versatility, either via lower-tempo genre-hopping or by crossing the various substyles of D&B. Others craft a strong concept, using it to weave a narrative through the music and tell a story or make a political point. Where would the long awaited Amoss LP fall along this spectrum?
As it turns out, Amoss have chosen to tread a slightly more timeless album path which might colloquially be referred to as "doing what we've always been best at". One way and another (possibly due to the record's fairly lengthy gestation period) they've ignored prevailing trends and knocked out a wicked selection of moody tech beats which feel both very Amoss and very Dispatch. Starting deep and brooding with cuts like Mind State and The Cardboard Man before building to absolute stompers later in the album like Century Seven and Chronograph, fans of their previous output will most certainly not be disappointed.
Every single piece of this album has clearly been a labour of love; every kick, snare, FX hit and bass stab perfectly placed, tweaked to exactly the right pitch or impact. From other artists this might have crossed the line into over-production, but what we have here is just the right level of polish and detail, and that rare feat – seventeen tracks of material that is stylistically very similar, but which still easily holds the attention for the hour it takes to listen and beyond.
Overall this is an album that we'll be revisiting for many years to come, just like the rest of the Amoss discography. Check out the clips below and hit up the Dispatch Store to grab a copy right now.