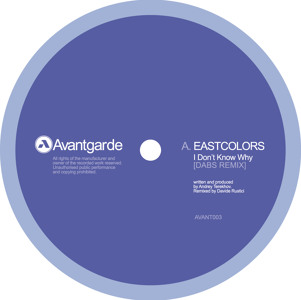 Avantgarde Recordings returns with their third release which features some tasty beats from producers around the globe. First up Dabs gives the remix treatment to Eastcolours' I Don't Know Why, combining some tidy low end growl with a nice crisp break and some subtle vocal echoes.
[soundcloud url="http://api.soundcloud.com/tracks/94505632″ params="auto_play=false&show_artwork=false&color=ff7700″ width="100%" height="166″ iframe="true" /]
For the second track US producers Quadrant and Iris team up to deliver a really nice slice of sci-fi influenced techstep, evoking favourable comparisons with old Virus Recordings material. Trippy, atmospheric pads echo in and out of the mix on the intro before the main break drops with some throbbing low end. The use of spoken samples in the mix is a nice touch too, adding to the cinematic quality of the track. Look out for these dropping June 10th.
[soundcloud url="http://api.soundcloud.com/tracks/93497568″ params="auto_play=false&show_artwork=false&color=ff7700″ width="100%" height="166″ iframe="true" /]