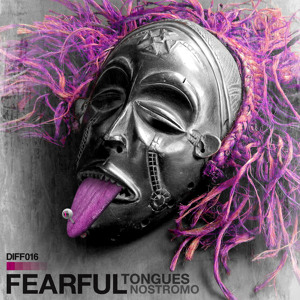 I first heard Fearful's material via their excellent release for Automate Tech last year and have been keeping an eye on them ever since, and listening to their productions evolve continues to be a treat! Their latest material for Diffrent sees them exploring deep, dark, leftfield territory with beats that deliberately eschew the traditional drum & bass structure while retaining the same tone and sonic pallet.
Tongues hits down with huge sub bass and heavy impact percussion, combined with truly cinematic soundscape work to create a tune which sounds more like the soundtrack to a robotic cult meeting than a piece of dance music. Nostromo keeps things weird and wonderful with a skittering, angular beat and more clever atmospherics.
To celebrate the release the boys have also put together a tidy 30 min mix showcasing the new tracks alongside other deep business from Diffrent, Automate and Proximity along with a bunch of new dubs. Check it out below and grab the release from your favourite digital outlet.