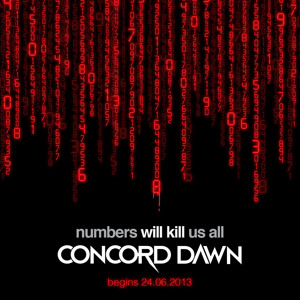 Kiwi D&B legend Concord Dawn returns with another free release (following on from last year's excellent Air Chrysalis), dishing up 7 tracks for absolutely no cost. The appropriately titled Havok opens the release nicely with some big, fat, stomping dancefloor D&B with a synth line that brings to mind Gridlok's The Media Is A Joke, and a bassline that I challenge anyone not to rock out to.
Ever keeping us on our toes, The Imposter sees the main man drop the tempo and deliver a slice of jazzy house with an infectious groove. Not for long though, as the rest of the LP takes things back up to 170 with a tour of different styles, with subby acid-tinged rollers (Codename Javelin), tribal steppers (Hemlock) and weird IDM-esque shenanigans (Warehouse) all getting a lookin between the reliable neurofunk stompers (of which Amnesia is probably my favourite).
As usual there's no arguing with Concord Dawn and there's no arguing with free, so check out the tracks below and grab yourself a copy post haste!