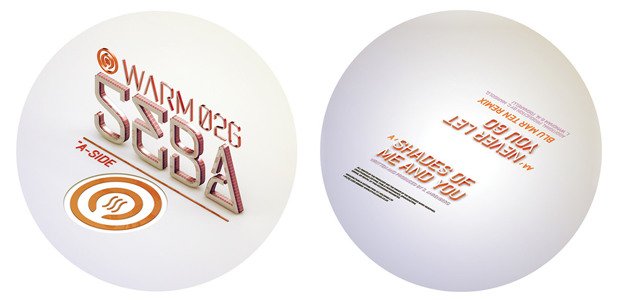 Seba and Blu Mar Ten tunes hold a special place in my ever expanding collection of D&B records. Both artists have proved time and again across decades of production that while other artists in the scene may only be interested in the drop and much of D&B is aimed at the dancefloor, there is space in the genre for true musical expression. More than that, they prove that melody can be used without "doing a Fresh" and heading straight for cheese-tastic euphoria territory.
Predictably then, the latest 12″ on Warm Comms went straight onto my "must buy" list (if only labels would send me vinyl promo…a man can dream). Seba sets the tone on the A side with absolutely lush pad work over a soft, deftly syncopated beat and a warm liquid bassline that you could curl up in for the winter. Vocal snippets echo in and out of the mix to provide the final icing on a beautiful liquid-funk cake.
Not to be outdone, Blu Mar Ten turn in a shimmering remix drenched in reverb and characterised by their signature melancholy synths. Something about BMT's mellower tracks is almost trance-inducing; the hypnotic combination of rolling yet muted beats and minor key chord progressions with wholesome sub bass always hits the spot.
Check out the previews below and watch out for this dropping on vinyl and digital from August 26th. You can even pre-order a copy from surus. Go on, you know you want to.