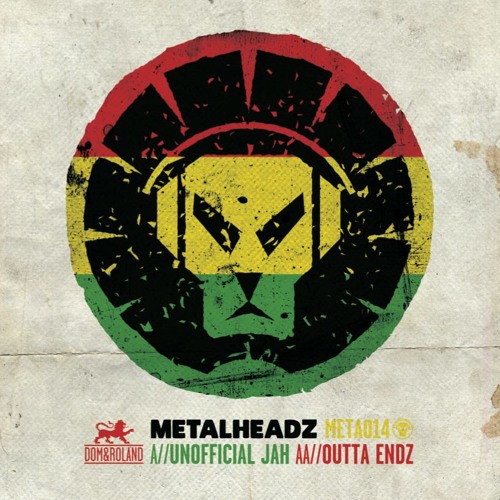 When forces as legendary as these collide, you know you're in for a treat! Dom & Roland touches down on the mighty Metalheadz with a massive 12″ that has been tearing up the dance for months now. Unofficial Jah kicks the release off with some monstrous bass sweeps before dropping into a stomping, sub infused half-step beat that's reminiscent of Amit's work on recent singles like Human Warfare. Just when you're getting comfortable Dom kicks things up into double time with a full rinse oldschool techstep beat…oooft.

[soundcloud url="https://api.soundcloud.com/tracks/118075787″ params="color=ff6600&auto_play=false&show_artwork=false" width="100%" height="166″ iframe="true" /]
Over on the B-side we're treated to Outta Endz, a track that has seen heads bawling for the rewind time and again. Infectious and instantly memorable, the cut up vocal hook of "Straight Outta London" couldn't resonate more with the Metalheadz crew. Watch out for this dropping on vinyl and digital from November 18th.
[soundcloud url="https://api.soundcloud.com/tracks/119663074″ params="color=ff6600&auto_play=false&show_artwork=false" width="100%" height="166″ iframe="true" /]