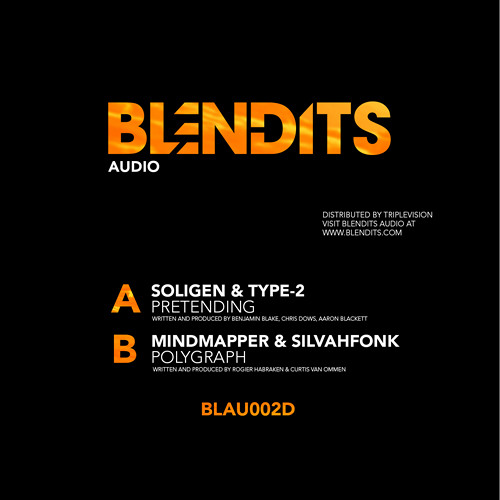 Rotterdam based Club Night and label Blendits return with their second release featuring two deep collabs. Soligen & Type-2 deliver an intricate and soulful roller with a hint of techstep teeth on Pretending, which proves detailed and rewarding on repeat listens.
Over on the flip dutch duo Mindmapper & Silvahfonk come correct on Polygraph, blending crisp, tough drums, airy synth work and warm sub for a roller that is danceable yet understated.
Check out the beats below and grab a copy from your favourite digital outlet!