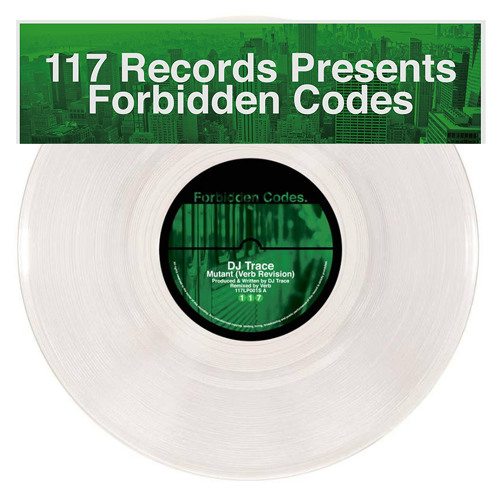 For anyone who's wondering what DJ Trace has been up to lately, it seems he's been busy founding a new label in the form of 117 Records. Apparently having tired of the neuro sound he'd been championing for over a decade at DSCI4, he shut that label down and started 117 with a view to releasing a slew of music from producers who have been harnessing a more old school sound in combination with modern production techniques.
The label's latest output is an absolutely gigantic LP featuring D&B and Jungle cuts which are dark and at times techy but definitely a shade different to the neurofunk sounds that defined DSCI4. The two LP bundles available are split between 8 tracks in a vinyl only bundle (available at Redeye here) consisting of 4 limited edition clear 10″s, and a 24 track digital bundle.
Particular highlights from the vinyl bundle come on from Kid Lib with the manic jungle syncopations of The Rifle, Gremlinz & Homemade Weapons absolutely menacing Scar-H and the equally brutal roll of Genotype's aptly titled Aggression Snare. The digital bundle meanwhile plays host to some treats such as the hyperactive amen cut ups of X Nation's remix of Trace's Never Felt This Way, the distinctly old skool stabs and breaks of Fade's Phobia and Trace and Nico's clattering Monkeys.
The whole LP is well worth a listen so check out the clips on Soundcloud and pick your own favourites.