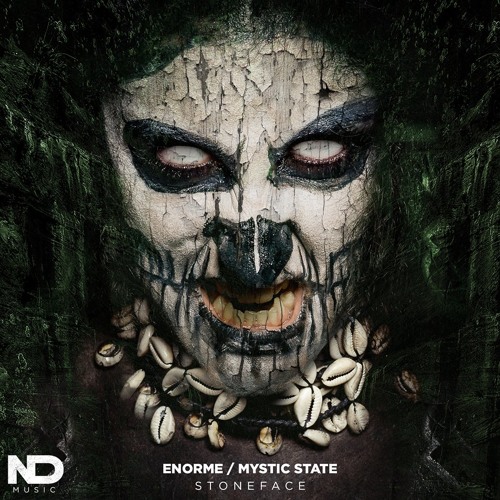 Blackdub Sessions host and all around bass badman Enorme makes his debut on None Decay Music with the hefty, tribal sounds of Stoneface. Fans of the halfstep sound are in for a treat here, with a deep, detailed riddim and a huge wall of sub bass providing the backdrop for a plethora of little sonic details.
On the flip, Mystic State up the ante with a slightly more insistent refix, swapping the plodding half-time beats for a tasty stepper's break. The essence of the original remains intact, but the duo have monkeyed around with the elements enough to keep things interesting. This one dropped today so head to your favourite digital store and grab it now.
For anyone wanting a bit more from Enorme you can hear his fine selections every Tuesday evening 19.30-21.30 GMT/BST on UK Bass Radio. Head over here for a Soundcloud archive of previous shows.