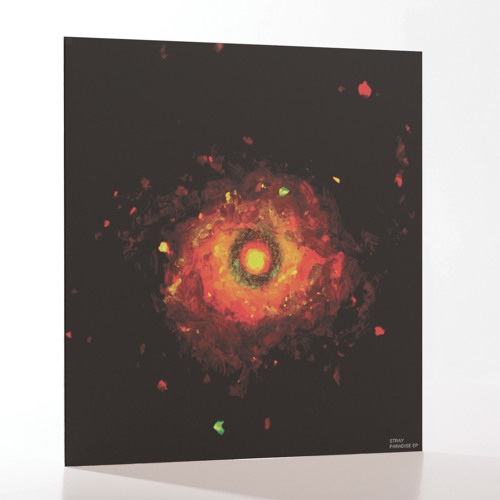 Stray is that most rare of beasts; a producer who gets better and more innovative as he advances in years, rather than settling into a comfort zone and churning out the releases. His latest EP for Exit Records finds his work in rude health, with seven new tracks spanning hip-hop, D&B and electronica.
Paradise opens things up with a big, slouching slice of bassy hip-hop which those of you who've caught Stray or Ivy Lab recently may well recognise. The groaningly bassy Walkonby and cheekily funky Movements continue the 85BPM hip-hop trend to great effect; it's a style that Stray has clearly become both comfortable with and adept at over his last few releases both solo and with Ivy Lab.
Queen sees the tempo switch up for the EPs only straight D&B affair, an enjoyable little roller with plenty more of those signature vocal cutups among the soft synths and crisp breaks. Without U moves things in a jungle/footwork direction with big chunky breaks and hints of dub thrown into the mix, before Branflakes drops things back to the hip-hop swagger once again with massive punchy sub and interesting percussion.
Last but not least Dizzy provides a perfect little outro of mellow downtempo, with soft jazz and funk licks set to loose breaks. Blissful stuff. Essential listening once again; check out the clips below and hit up the Exit Store to grab this one on vinyl or digital now.