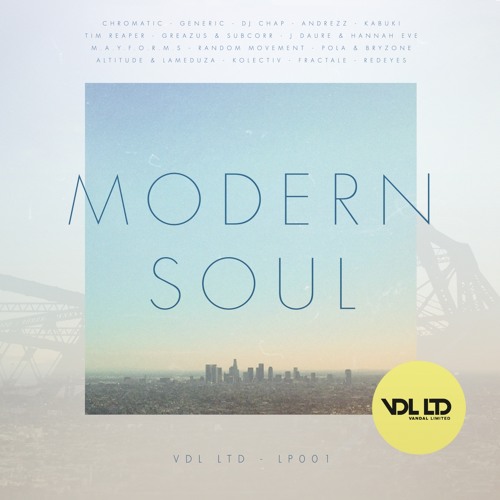 Vandal's deeper-focussed LTD imprint are back with a fresh new compilation entitled Modern Soul, and for our money it's the best summer liquid collection you can spend your hard earned pennies on right now.
The roster features heavyweights like Random Movement, Redeyes and Kabuki alongside rising producers such as Chromatic and a few relative unknowns, but the quality and diversity on show is unarguable regardless of each contributor's pedigree. DJ Chap & Andrezz are among the crop of new producers turning in shimmering rollers, as are Soulvent co-owners and recent Hospital signings Pola & Bryson.
While picking favourites is tough, there are a few tracks that stood out for us here at the Dojo. Kabuki bucks the melodic trend with a dark yet jazzy flex on Black Byrd, while Random Movement turns in an effortlessly sleek and faintly sleezy roller named Cash Or Credit. Regular grime-slingers Kolectiv are also on hand with a sexy melody and some R&B style vocals, though their usual dutty basslines still make an appearance.
Essential business as usual from the Vandal camp; check out the clips below and look for this dropping at all good digital stores from July 27th.