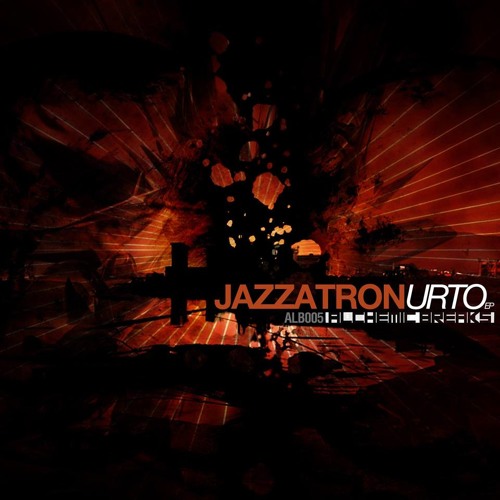 Alchemic Breaks present their 5th release from Italian producers Jazzatron, who dish up a tasty little EP of varied delights. Urto keeps things relatively conventional, dishing up a solid slice of techstep with some nice percussive details, but this is just an entrée for the main course coming up.
Come Quick should prove a win for fans of the jungle tinged sound, harnessing classic breaks and ethereal pads for a bit of a retro-modern vibe, bringing tons of character to the tune. Our favourite here at the Dojo though is the chopped up percussion assault of Juke/Footwork influenced Just Jukking. Fantastic rhythm and low end scuzz…yes please.
Check out the clips below and look for this one dropping August 22nd.