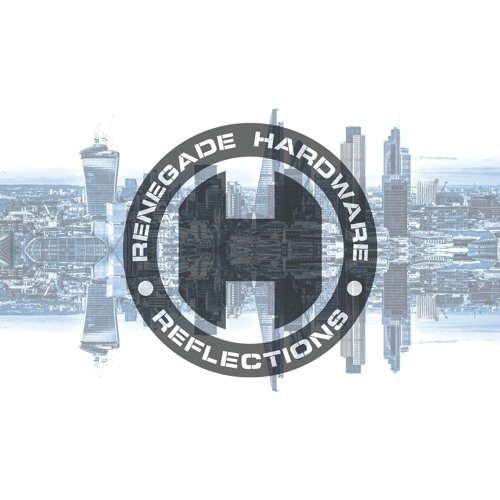 Time for another roundup of the best releases in the underground D&B scene; read on for new releases from Renegade Hardware, Flexout, Warm Communications, Invisible and more…
Reflections LP [Renegade Hardware]
With their last ever events in London now a distant memory Renegade Hardware prepare for the label's imminent closure with the release of a new compilation of beats that keep things futuristic and fresh while paying homage to the old school D&B classics. The excellent Alix Perez remix of Future Cut's classic anthem Whiplash gets a release here alongside tasty break-driven techstep from the likes of NC-17, Fade, Ink and Double O; fans of the label's heritage will definitely enjoy this one. Hit up Juno to grab a copy right now.
Moralz – Settle The Score EP [Free Love Digi]
Fans of the hybrid sound crossing over between halftime, jungle, dub and who knows what else should already be familiar with Free Love Digi, and Quentin Hiatus' label are onto another total winner with their latest EP from LA producer Moralz. Playful beats, meaty bass and some wicked junglist vibes; check out the clips and keep your eyes peeled for an exclusive Dojo mix from Moralz coming very soon.
Silent Witness – Hydraulic / Tightener [Triple Seed]
The master of precision tech funk returns with a fresh single for his own Triple Seed imprint. Hydraulic delivers a mean rollout but for us it's all about the slightly more stripped back pressure of the ominously titled Tightener on the flip.
Fat Cap – Make Me Feel [Counterpoint]
Portuguese label Counterpoint deliver a pair of satisfying fat tech rollers full of percussive detail and dancefloor vibes. Can't say fairer than that!
Hex – No Forgiveness [Black Tuna]
Dojo boss Hex unleashes his latest creations via Vancouver imprint Black Tuna Recordings, delivering two distinct mixes of No Forgiveness. Amen smasher on the A side, deep halftime stepper on the flip; tasty stuff.
PRTCL – Recall EP [Flexout]
Flexout co-runner PRTCL delivers a fresh EP for the London label with four new cuts of his precise, grimey stylings including a fantastic collab with Berlin duo Survey. Gully rollers!
DAAT – 7D / ABVD / 33 / Rust [Detuned Transmissions]
Fans of the experimental fusion of techno and 170BPM that the likes of Samurai Music have been cultivating recently should certainly enjoy the latest from DAAT for Detuned Transmissions. Tons of atmosphere and booming kick drums combine with the industrial aesthetic of dark techno to great effect.
Mako – For Love Or Money [Warm Communications]
Warm Comms and Mako are undoubtedly a match made in heaven, and once again they deliver the goods on yet another cracking EP. Mako's signature crisp and varied percussion comes to the fore on all these tracks with dancefloor damagers (The Shot Off) and floatier steppers (For Love Or Money) getting equal footing.
Invisible 020 [Invisible]
Noisia's Invisible imprint continue their twin traditions of providing forward thinking techstep and refusing to actually name nearly all of their releases. The latest features four new slabs of futuristic D&B business, our favourite of which is the bizarre acid-tinged drumline staccato of Abstract Elements – Curcuma.
Resound – Inner Eyes [Eternia Music]
Finland meets Lithuania as Resound touches down on Eternia Music with a cracking new tribal roller, with a bonus remix from Survey taking things in a grimier direction on the flip.
Ilk & Etch – My Soul [Halogen Music]
Future jungle shenanigans once again on our last release for today, as Ilk and Etch team up once again for some chaotic break-chopping business set to a pitched R&B vocal hook. The Danny Scrilla remix on the flip isn't half bad either; look for this one on vinyl or digital right now.