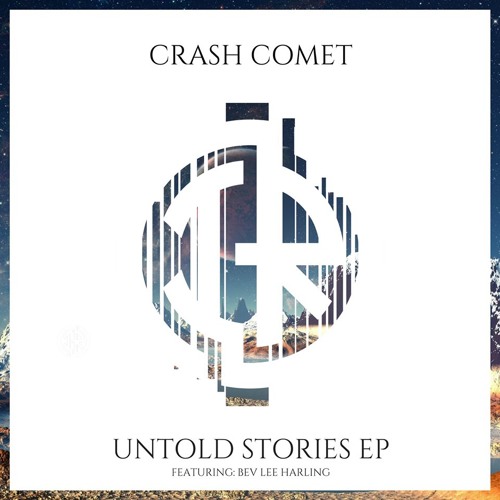 Crash Comet's latest EP for Invasion Recordings fills a niche that we haven't heard anyone occupy since LA Artist Eighth Moon's releases last year; truly exuberant and unpretentious music, driven almost entirely by melody. Most of the liquid D&B released today either falls into the "dancefloor" category which is aiming for a very specific kind of club euphoria, or the "deep" category, which while often excellent tends towards a more subdued sound in search of subtlety.
The Untold Stories EP fits neither of these categories; while joyous and upbeat, this is nowhere near as maximal and pop-tinged as the "hands in the air" vibe of club liquid mainstays, nor is it as melancholy as much of the deeper end of liquid. There is an emotional range here, and a soft beauty, but also a a slightly child-like, almost naive feel to the tracks; the bright beats and soaring melodies feel untouched by cynicism, pure and elegant in their positivity.
While doubtless not to everyone's taste, we fell instantly in love with the simple charm of the four tracks on show here. If you need a pick-me-up on a cold winter's day, this might just hit the spot; check out the clips below and hit up Juno to grab a copy right now.