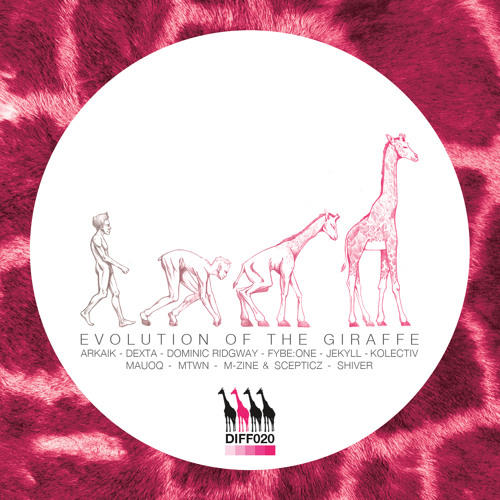 Purveyors of all things eclectic Diffrent Music celebrate their 20th release with a various artists LP featuring a varied cuts from the extended label family. The tone of the material varies greatly, from the beautiful, laid-back beats of Fybe:one and Kolectiv, through the slouching, tripped out dub of Jekyll's Horcurso and out into the brutalised industrial bass and heavy snares of M-Zine, Skepticz & Mtwn's Choices.
The common thread is that almost all the tracks on the album eschew the familiar drum patterns of most D&B compositions in search of percussive innovation, the only real exception being Arkaik's broody stepper Wax. If you're looking for DJ friendly crowd pleasers this definitely isn't a collection of them, but it's proof that the 170 tempo range continues to be a hotbed for experimentation and truly interesting music. Watch out for this dropping via CD and digital from December 9th.
To celebrate the release of the album Diffrent are throwing a party in London this Friday. With a stellar lineup of the label's best producers and tickets available for only a tenner, those in the nation's capital should be sure to check it out – details over on Facebook here. As if that wasn't enough, they're also giving away a free track from Fybe:One – check it out below and head to the Diffrent Facebook for your download.