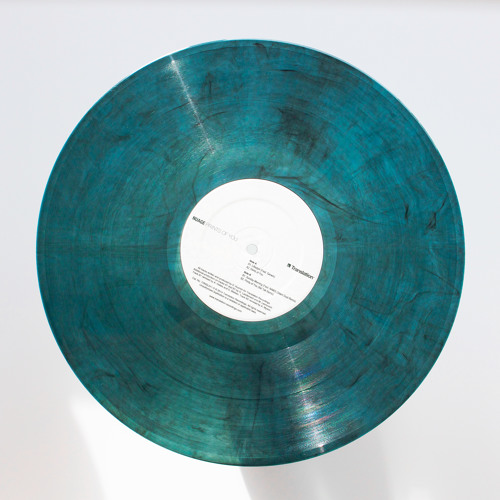 Nuage returns to Translation with the first glimpse of material from his forthcoming LP for the label. Lifestyle sees him teaming up with Gerwin for a deep, mellow slice of 170BPM electronica aimed firmly at the living room rather than the dancefloor, while Prints Of You drops the tempo and explores similarly lush territory; soulful influences abound and the musicality is breathtaking.
The release also features some excellent remixes, with Silent Dust turning in a hyperactive footwork rework of Sunday Morning and Planet Mu alumnus Ital Tek turns in a skittering, bleeped up mix of Prints Of You.
Clips of a fair bit of the rest of the album's tracks have also now surfaced, the highlight of which for me is another Gerwin collab; Slow Moves brings together shimmering synth work, a laid back drum shuffle and some suitably manipulated vocal snippets for an effortlessly cool slice of downtempo electronica with a housey switchup after the breakdown. That housey theme gets explored further on Indigo Girl and Keep Me Warm, among others, with plenty of smooth melodies and head nodding kick-lines. It seems like lower tempo beats will dominate this record which is a shame given Nuage's talent for deeper D&B, but the quality of material on show here is still great.
You can pre-order the vinyl sampler or the CD/digital version of the album via the Translation bandcamp – physical copies will be out in the wild on September 8th with full digital for the album following on September 29th.