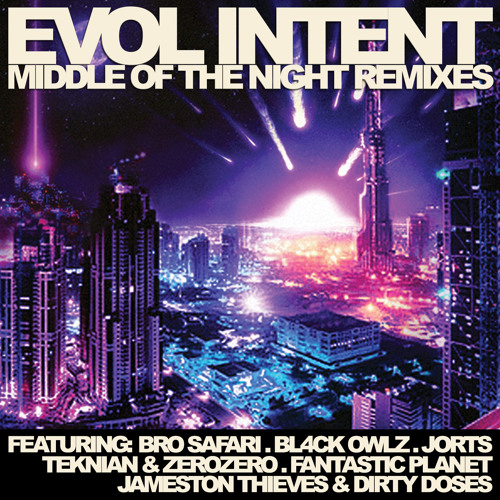 Following on from a most successful Middle of the Night remix contest, Evol Intent collect the five winning entries along with a trap remix from Knick's Bro Safari side project. The full spectrum of genres is covered nicely here, with Bl4ck Owlz turning in a hefty dubstep mix and Jamestown Thieves & Dirty Doses bringing the electro house vibes on their mix.
The highlights here at the Dojo proved (unsurprisingly) to be the higher tempo reworks. Jorts' purple/future bass rework provides a fantastic reimagining of the original with a very different tone, while Teknian & ZeroZero give the track a crisp new D&B mix that borrows heavily from the Break school of production. The star of the show however has to be the madcap breakcore edits of the Fantastic Planet remix, which carries a simply unbelievable level of detail. Badass chops!
Check out the clips below and head to your favourite store to buy the release; it's also available for free via Topspin.