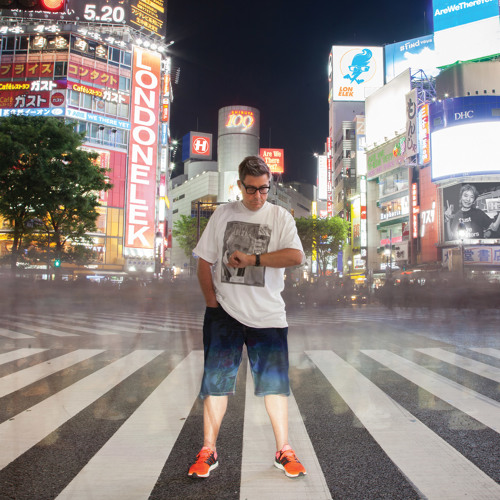 Time for another look at the best of the rest for the past couple of weeks with new releases from London Elektricity, No Rules & Torn, Hex and more…
London Elektricity – Are We There Yet? [Hospital]
Hospital Records boss and liquid pioneer Tony Colman delivers his sixth studio album and as expected it's full of ridiculous musicianship and feel-good melodic rollers. If you're not a fan of the liquid style there's nothing here that's likely to sell you on it, but if you appreciate the softer side of D&B then it doesn't come more finely crafted than this! Check out the clips below and hit up the Hospital Store to grab a copy on CD, vinyl or digital.
No Rules & Torn – Massacre [Nurtured Beatz]
Nurtured Beatz return with a new single from Russian producers No Rules & Torn, with a dark stepper on the A side and a more experimental flex on the flip. Fans of the label will definitely be all over this one; pre-orders are up now on Bandcamp ahead of the Nov 23rd release.
Mindmapper & Silvahfonk – Absolution [Blendits]
Dutch label Blendits reach their eleventh release with label regulars Mindmapper & Silvahfonk turning in three atmospheric, sub-heavy rollers with heft and feeling in equal measure. Look for this on vinyl and digital from Nov 20th.
Future Music EP [Celsius]
Fokuz sister label Celsius serve up another top quality compilation featuring seven new tracks from producers across Europe, with deep liquid and chunkier tech-influenced beats sharing the space nicely. Highlights come on Physics titular Future Music and the playful, summery vibes of Phentix & Hex collab San Teodoro. This one's out now on Beatport.
EP.7 [Blind Music]
Anonymous audio experiment Blind Music continues with it's seventh chapter and another four quirky tracks, exploring chunky minimalism, dubby halftime and a weird and wonderful techno-infused journey on the EP's closer. Check the tracks out below and hit up Bandcamp to grab them now.
[bandcamp width=100% height=120 album=1371760308 size=large bgcol=ffffff linkcol=0687f5 tracklist=false artwork=small]
Philth & Agman Gora – Cordyceps [AutomAte]
Ginger bass badman Philth and weirdo goth MC Agman Gora join forces once again on AutomAte for a pair of nasty tech belters which will certainly be doing the damage on the dancefloor! Cordyceps and Time Machine are out now at all good digital outlets.
Hex – Genie'd / Halfbreed (VIP Mixes)
Last but by no means least, Dojo boss Hex has turned out two new VIPs of the tracks from his first release on Mindstorm Recordings, with a chunky rollout on A side Genie'd VIP and a more experimental riddim fuelled by madcap drum edits on the flip. These are out right now via Bandcamp.