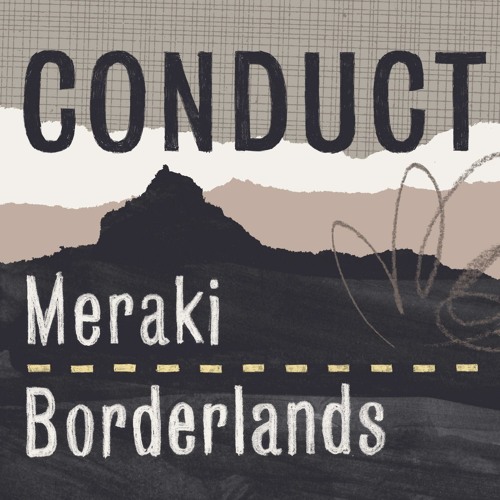 Another month, another massive wealth of new drum & bass! We check out the best of the rest from Conduct, Skeptical, Benny L, Cybin and more…
Conduct – Meraki / Borderlands [Blu Mar Ten Music]
The first single from Conduct's forthcoming LP has just dropped on Blu Mar Ten Music and it provides a more than promising glimpse of the duo's cinematic approach to the 170 sound. The press release name-drops Hans Zimmer and it's not hard to see why the comparison is being made; epic, emotional soundscapes on the intro and bridge sections of Meraki are more than worthy of a film score, making for a fantastic contrast with the harder D&B elements in the main body of the track.
Borderlands meanwhile channels the 90s sound, bringing to mind classic Photek tracks but with the full benefit of modern production techniques. Percussion and atmospherics on this one are hugely on point, and the overall air is fantastically menacing without resorting to tearout shenanigans to bring about the darkness. This one's out now on vinyl and digital via the Blu Mar Ten store.
Skeptical – Outset EP [Exit]
Skeppy returns to Exit with more of his signature punchy minimalism. No huge surprises here but fans of the man's style will definitely enjoy the EP; Between The Lines and Just One Kiss are our picks of the selection. The EP is out now via the Exit Store.
Benny L – Thunder [Audioporn]
Shimon's Audioporn imprint returns with a cracking new single from Benny L who delivers two big old school style rollers imbued with simple but powerful analogue (or at least analogue-style) bassline scuzzyness. Unashamedly dancefloor oriented weapons! Hit up Beatport to grab these now.
Cybin – Kaleidoscope EP [Lockdown]
Lockdown's latest release sees veteran of the scene Cybin stepping up with four new tracks for the label's burgeoning catalogue. The titular Kaleidoscope steals the show here with it's fantastically hypnotic, sparkling lead and chunky jungle-tinged breaks. Tasty business; look for the EP at all good digital stores right now.
Owl & ILL K – Space Totem [Terra Null]
If sparse halfstep minimalism with a ton of reverb and a hint of the ominous is your cup of tea then you should already be familiar with Ian Cirrus' Terra Null imprint and their delightful (is that the right word?) wares. Their latest sees Owl teaming up with ILL K for the appropriately out there Space Totem before forging out solo to deliver the positively psychedelic Obscure Brightness. You'll find these via all the usual digital outlets from Monday, and if you want more from Owl you can hear an hour of his deep, varied selections on the latest Nullcast.
Vince Grain – Low Orbit [AutomAte]
Our pals at AutomAte close out a really strong year with two new tracks from "Teutonic tunesmith" Vince Grain, who delivers two weighty, atmospheric tech rollers. Crisp production and a general air of darkness; yes please. Grab these now at all good digital outlets.
Paul T & Ed Oberon – Fragments 2 [Tilt]
Liquid fans should definitely check this one out; two satisfying rollers from Paul T & Ed Oberon, out now via the Tilt Audio imprint. It's all about the soulful vibes of Rewind for us here at the dojo; warm, effortless and uplifting.
Martsman – Zoe The Shrink [Pushing Red]
Last up we've got a slight deviation from our usual program for a look at Warm Comms sister label Pushing Red's latest output from Martsman. Anyone with a taste for bass-heavy techno-infused beats of a lower tempo should definitely give this a listen; between the dangerously hefty Zoe The Shrink and the more atmospheric Bios, this release had us grinning like Cheshire cats here at Dojo HQ. Look for this on vinyl and digital from Dec 18th.