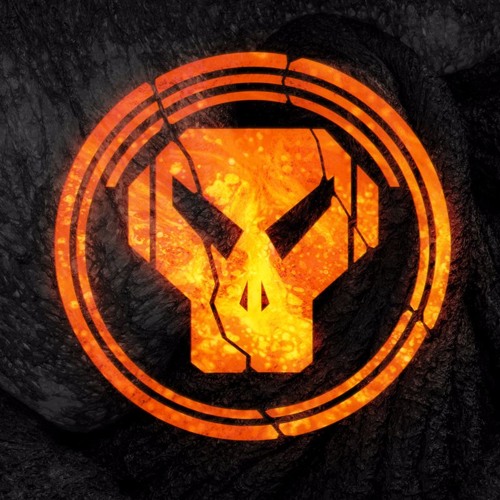 Once again the sands of time have slipped past and we have another slew of top notch D&B to cover! Read on for all the latest from John B, J:Kenzo, Eighth Moon, Paradox and more…
John B – Lava [Metalheadz]
The ever colourful John B returns to Metalheadz after a fifteen year absence from the label's roster and the results are absolutely cracking! The release marks something of a change from John's recent electro-step style, with A-side Lava holding no punches in delivering an old school tech beatdown.
Lie To Me injects a soulful vocal but keeps the vibe rugged with crispy breaks and a cheeky bass hook, but for us the star of the show is The Colossus. Building the atmosphere with a lengthy but beautiful intro before dropping into a savage mixture of bass swells and chaotically chopped breaks, this one is an absolute masterclass from start to finish.
Dub Head – Spaceship [Dispatch LTD]
The latest release on Dispatch's LTD imprint sees Ukraine's Dub Head delivering three fresh new slices of crunchy tech minimalism. Punchy and grimey with just enough soul; yes please! If you can't get enough of this one then be sure to check out Dub Head's Dispatch Label Mix while you're at it.
Eighth Moon – First Light EP [Bay 6 Recordings]
Bay 6 are back with another tidy liquid selection and this time it's LA's Eighth Moon on the buttons with four more of his colourful, floaty compositions. We're really pleased to see Mitchell's work getting the recognition it deserves and Bay 6 seems like the perfect home for his latest work; effortless, dynamic and exuberant at every stroke.
PRTCL & Sweetpea – 400ft [Terabyte]
Terabyte bring the gritty vibes once again as Flexout's PRTCL teams up with Rude FM veteran Sweetpea for two tough new beats. Gun fingers at the ready!
J
:Kenzo – Skatta [Cosmic Bridge]
Om Unit's Cosmic Bridge imprint welcomes J:Kenzo to the fold and he's bringing the fire in serious fashion with two wonky jungle-influenced smashers! If you like chopped breaks and bassweight set to swaggering riddims then this should float your boat in a big way.
D.R.O.P.S – Too Much [AutomAte]
D.R.O.P.S return to AutomAte with a massive dancefloor roller in the form of Too Much and it certainly packs the requisite punch. Flip side Future Proof is no slouch either…another top release from one of the most reliable independent outlets for dark D&B.
Nucleus & Paradox – Videoman [Esoteric]
The kinds of choppage are back doing what they do best on Paradox's Esoteric imprint. Those drums! What more can we say?
Commix – Generation EP 1 [Metalheadz]
Not content with the release of John B's best work in years, the 'headz camp are also treating us to some long lost Commix-y goodness. The Spectrasoul remix of Justified fronts the EP, providing a welcome release for a track long feared MIA by those who have been clamoring for its release for about five years now.
Fan favourite freebie (and lush roller) Painted Smile gets a vinyl release here too, and we're treated to a tough roller on Generation and a superb slice of downtempo on the aptly named Deepdubs. Too good!